This was such a fun night for us.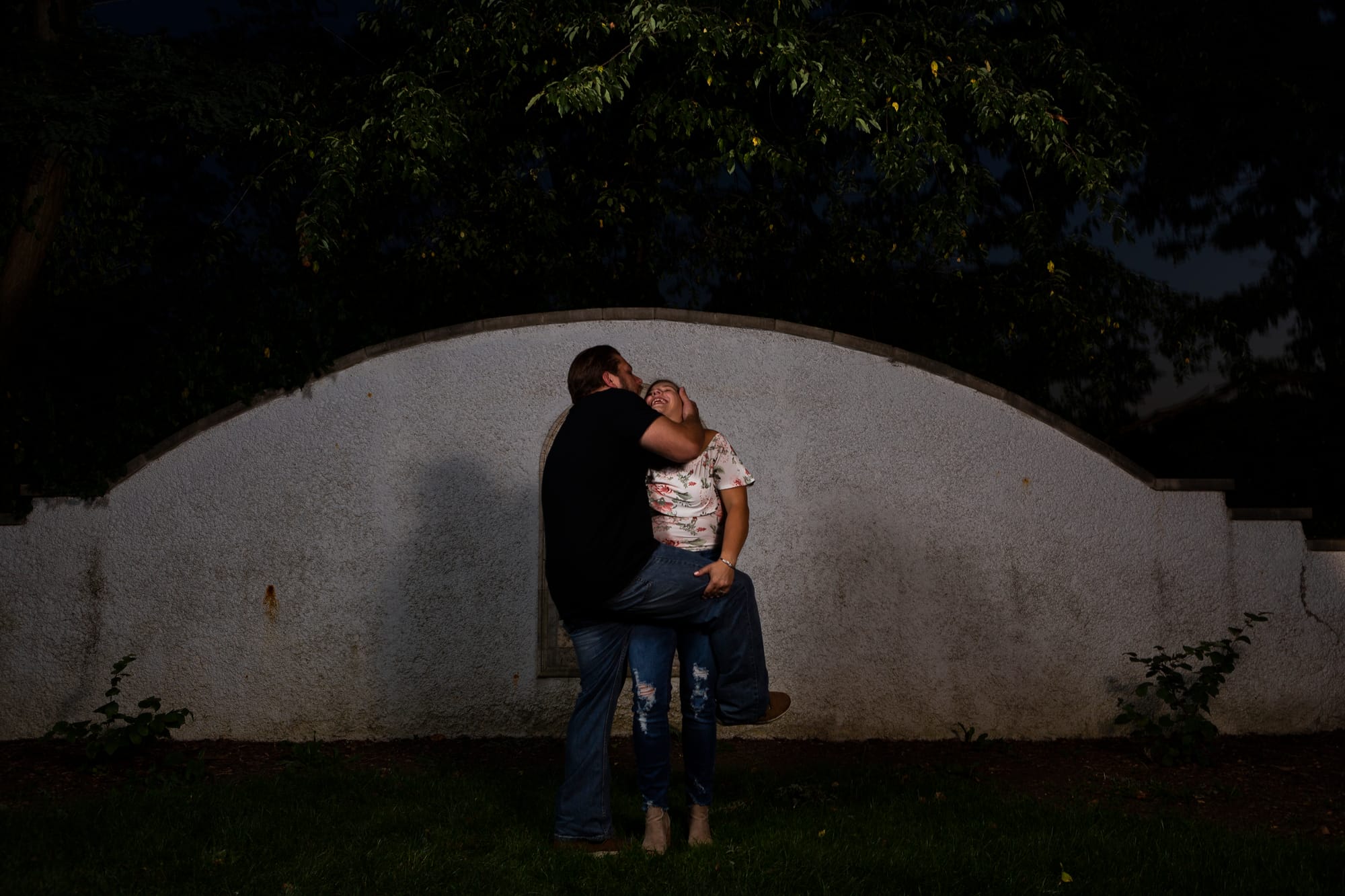 First, Julie and Tim are HILARIOUS and you can see their love written all over the way they look at each other. As a couple, they love going out on the motorcycle, so we really wanted to make a point to feature the motorcycle in the session. We were so fortunate that nobody else was here, because it gave us a lot of freedom to incorporate the bike, AND it gave us a lot of opportunity for an amazing surprise, talked about a little further down.
Julie and Tim have no problem teasing each other and shifting naturally between being hilarious and teasing each other, and being serious and looking fly. They were natural models, and their kids were, also, quite natural (one of them even strikes me as a possible future photographer, directing us and telling us where to do the poses and about the visions for the images). It was a fun time filled with lots of laughter and trying some crazy things.
And, to boot, Julie's sister's boyfriend....PROPOSED! And we were able to capture it on camera! What a great experience!
We're so excited for when Julie and Tim get to say their I Do's, and congratulations to Joe and Denise on your fresh new engagement! Take a look at some of Julie and Tim's images below, and at the very end are two from Joe's proposal. <3