Kemi and Samuel were an absolute delight to work with for this shoot.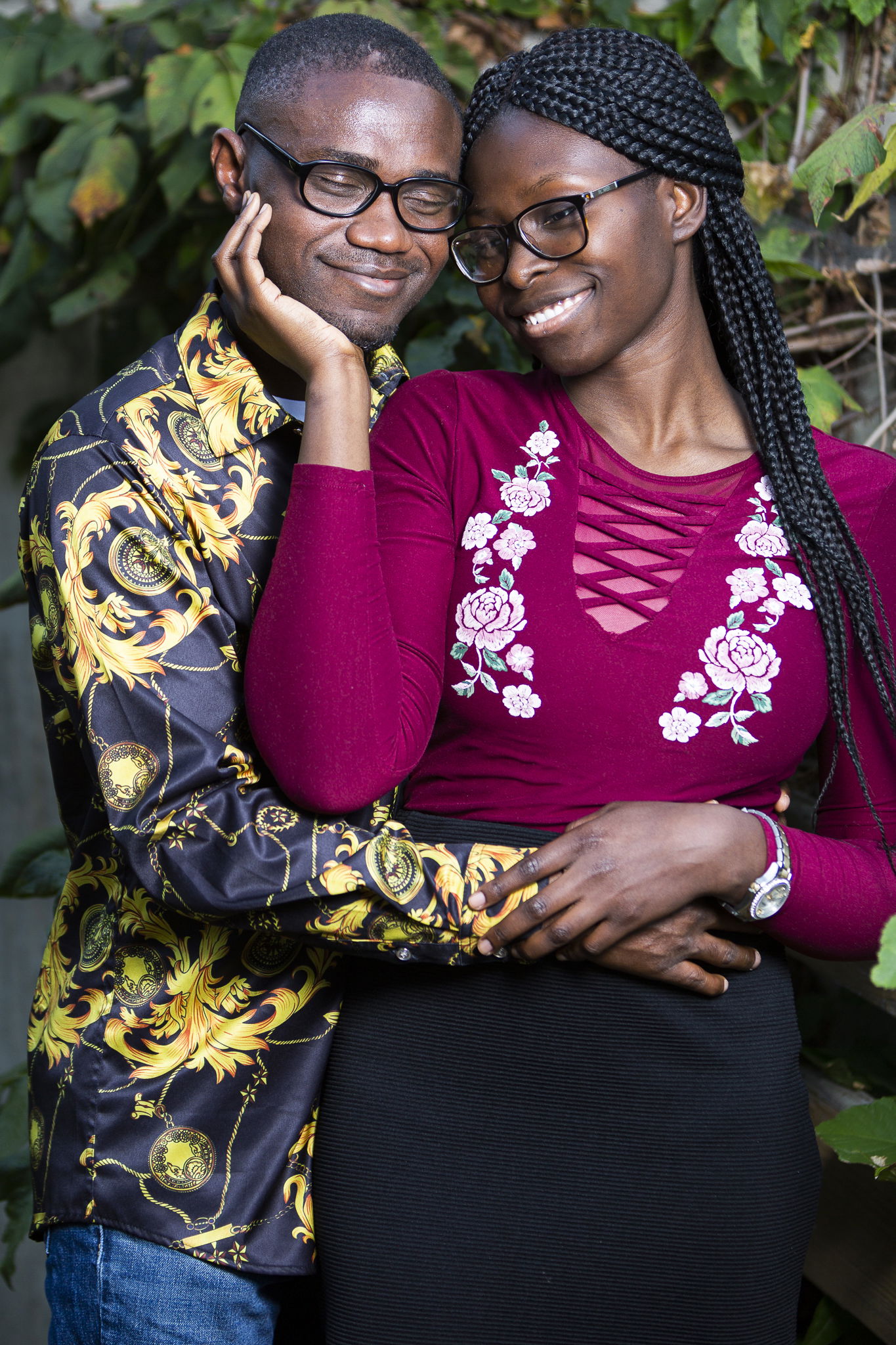 As soon as they got there, their love for each other was so evident in the way they looked at each other, constantly laughed with each other, and their overall energy. It was absolutely infectious, and filled the entire shoot with lots of laughing and wonderful silliness.
Anytime we'd take a minute to set up the lighting to make sure it was perfect, they'd be talking and relaxing in each others' presence. It was so hard not to just watch the two of them grow closer even in the photo shoot.
Kemi and Samuel's session was a little different from our average session in one key aspect: there was no ring. In their culture, the proposal happens with a watch, and boy did Samuel do a good job with what he got Kemi. It was a beautiful timepiece!
As we got shooting, it was amazing how quickly they got comfortable with the camera. The two of them went into their own world with each other, and we came away with some incredible images, ending with a mildly treacherous gallivant onto a small collection of rocks in front of a miniature waterfall in the creek along where we were photographing. They were so brave to head out there with us, and their images are a result of that bravery.
Congratulations on your engagement, Kemi and Samuel!