What a start to photographing engagements again, post COVID-shutdown!
Reese and Nick are an incredible couple. Nick is a country boy, Reese comes from the burbs, and they are an adorable match made in heaven. During the pre-consult, we talked to Reese about locations, and after mulling it over, we decided on the beautiful West Branch Forest Preserve. There are so many cute places to photograph there, Naomi and I were concerned there wouldn't be enough time to get all we wanted!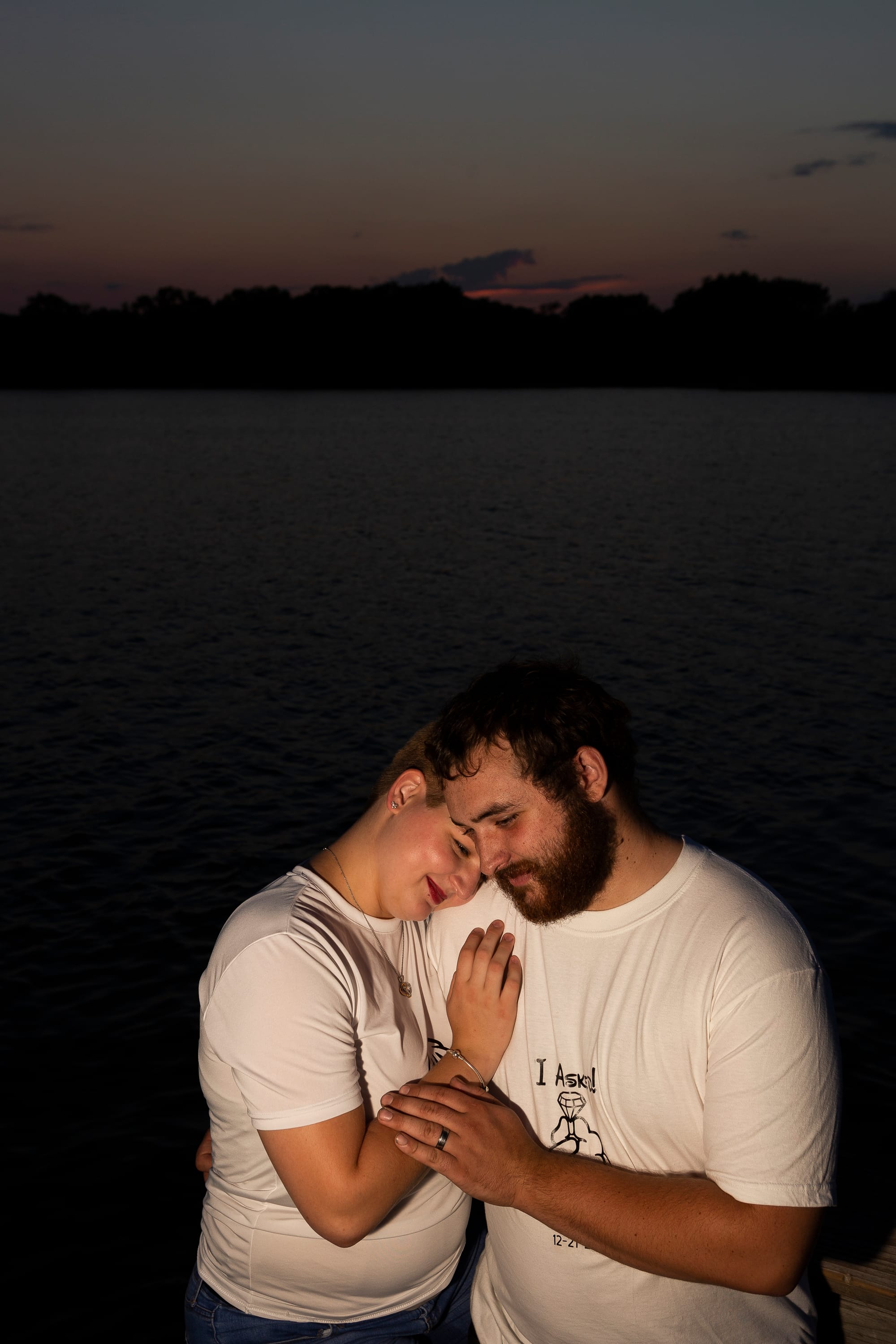 We were partially right. The sunset was absolutely stunning, with gorgeous clouds gracing the sky, so we opted to head to the lake earlier than expected to take advantage of the radiant colors and awesome sky.
Reese is also a photographer (check out her work, it's pretty killer!), and something that's challenging about us photographers is our desire to be on one particular side of the camera (spoiler alert: it's behind it!). Regardless of how her and Nick felt about being in front of the camera, after a few minutes of warming up to being the focus of the lens, and some laughing, they were absolutely delightful to photograph. Reese already knew how to pose herself (probably all that practice being the photographer), which made our job even easier than their perfection as a couple already made it; and Nick (probably as a result of being Reese's model for her photography) was super comfortable with being told what to do for the images.
They were super adventurous, willing to go tromping into the lake for some gorgeous images come the sun setting behind the trees, and I only wish we could have frozen that moment in time to take even more images in that setting. Take a look at some of their images below!
Congratulations on your engagement, Reese and Nick!