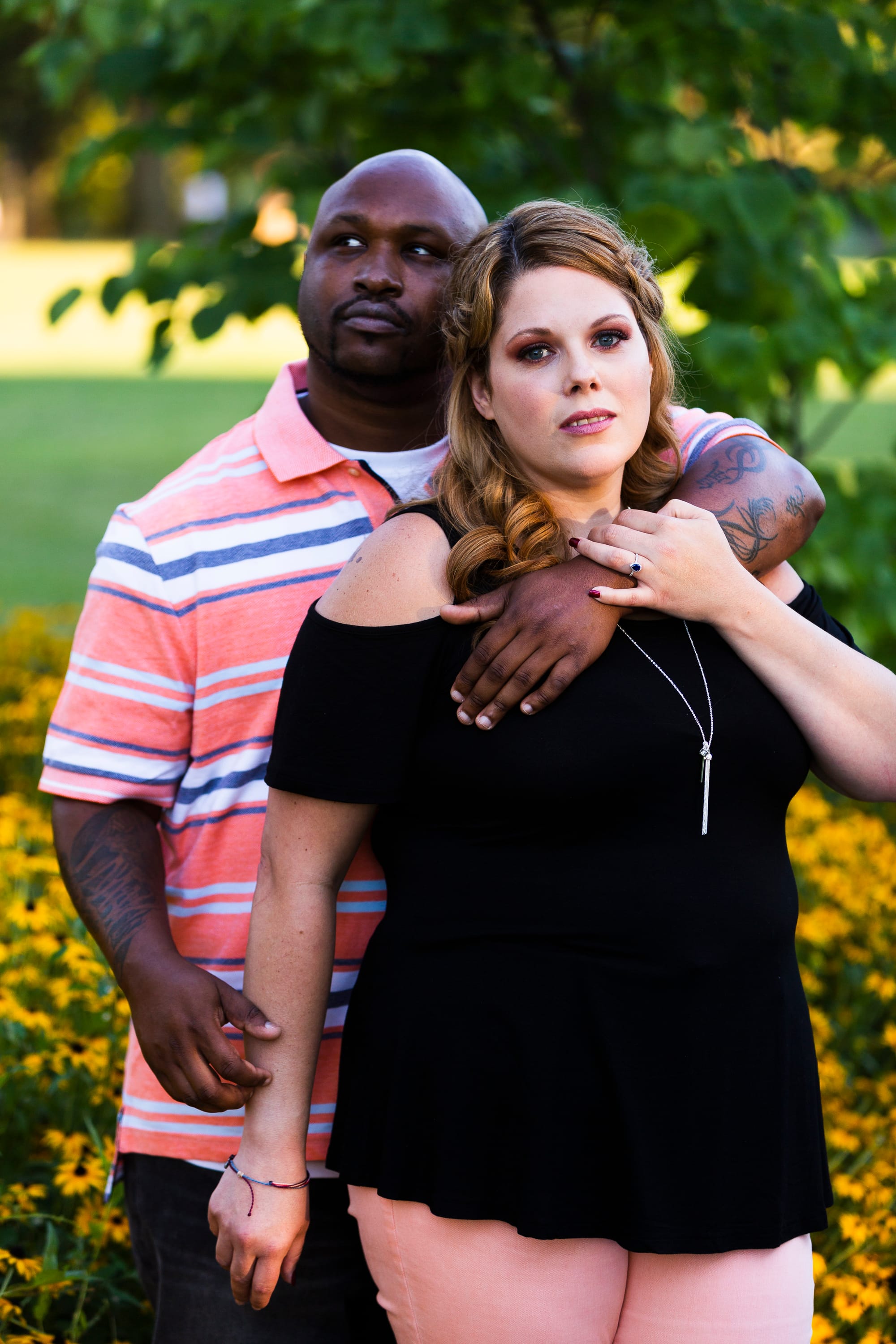 Can we talk about how gorgeous this venue is?
More importantly, can we talk about how gorgeous this couple is?
St James Farm was a first for us, and we had so much fun working with Jennifer and Jermaine for this session. They are so much fun, willing to go all in and tease each other, trusting us with the weird requests we often ask our couples to do to make them laugh or otherwise relax in front of the camera. When we first arrived, we were concerned that there wouldn't be enough variety to get amazing images - and boy were we wrong.
St James Farm has it all, open fields, beautiful flowers, awesome architecture. There were so many amazing places to take images, and these two rocked it at each spot. We knew it was going to be a great evening when we gave Jermaine a silly instruction to help the two of them relax, and he milked that instruction until we called cut. It was hilarious, and awesome. Jennifer was no less committed to the direction they were given, and the whole session just seemed to fly by.
From silly to intimate, take a look at some of our favorites below. We are so excited for their wedding, these two have a chemistry unlike any other! <3