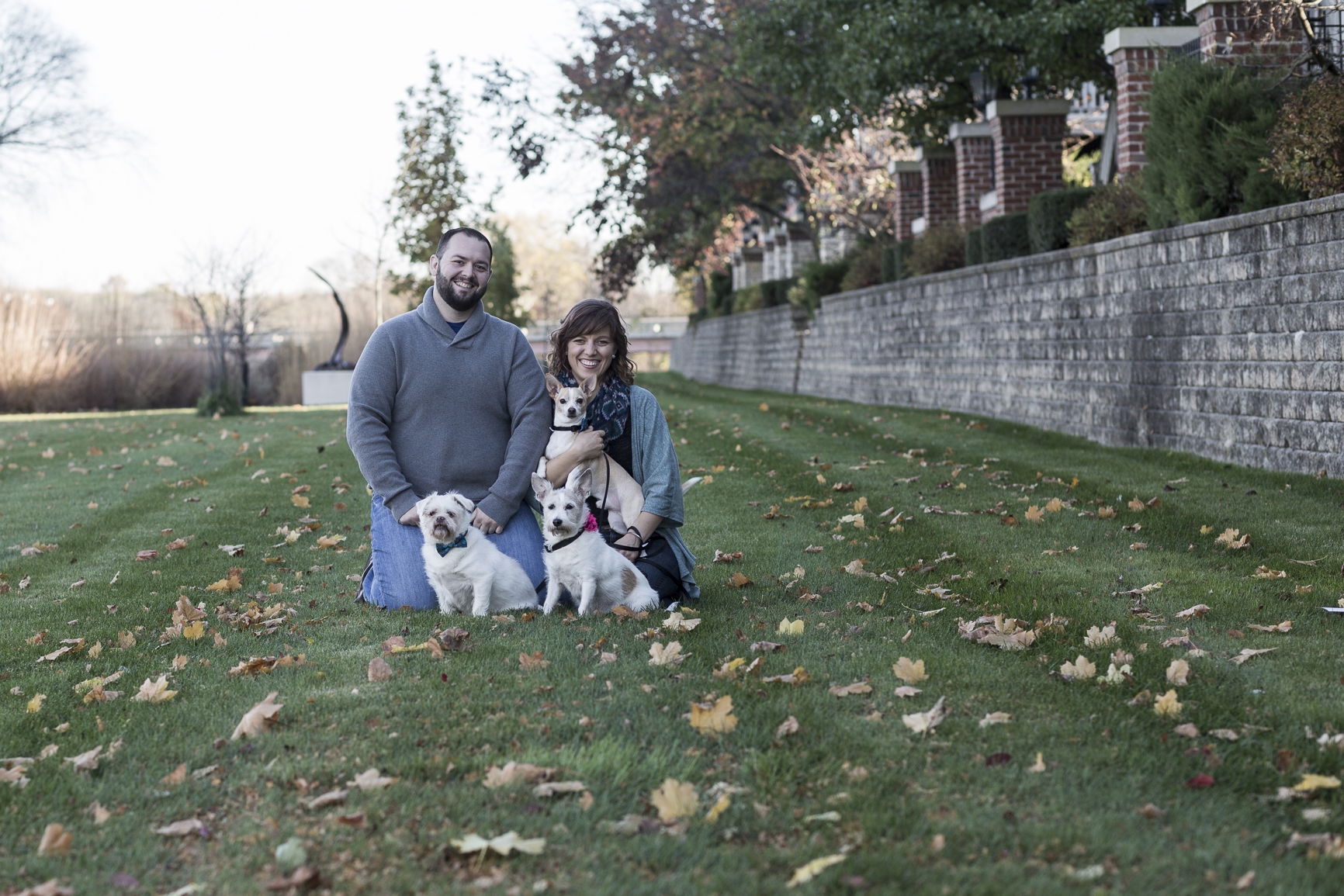 The short answer to this is "Of course!"
The longer answer is: " Of course! With proper planning!"
There are really only three things you need to consider when planning on including your pet in your engagement experience:
Will the pet do well in the environment?
We recently did a shoot with a couple who had wanted to have their kitten in their photos. We were really excited talking about it, but they ultimately decided to refrain from including her. The session was happening at a beautiful forest preserve, and the kitten is (currently, at least) much more of an indoor kitten. Going to a wide open outdoor venue could look beautiful, but could create more stress for you or your animal, and we don't want that.
Many parks and outdoor venues will state whether they are pet friendly on their website. If you want to include your pet, make sure to check that out. Of course, any place that is public access (like downtowns and urban areas) can have pets, as long as you make proper precautions with leashes or other restraints as necessary.
Who will watch them when they aren't in the photos?

Pets are wonderful additions to your engagement photos.
However, you don't want them in EVERY image (trust me). Making sure you have someone nearby to watch them when they aren't in the images is paramount to keeping everyone's stress levels down. Even with dogs who could be tied to a tree, or some such, it is always better to have someone to watch them OR (if the weather is nice enough to safely do so) keep them in a car when they're not posing. Knowing that they are safely contained or being watched will keep everyone relaxed during the shoot.
Will they behave?
Some pets are not easy to pose or control. Dogs are often treat or toy motivated, so knowing what their motivation is allows you to leverage that, especially with the help of an additional family member or friend (who often double as the caretaker). But some non-traditional pets may be harder to train or be confident in their training. Skunks, monkeys, lizards, these can all be adorable and emotionally important pets, but they don't always behave as consistently. This doesn't mean having them in your shoot isn't possible, just that there should be some preparation either by picking a venue where more control is possible (such as an in-home session or some such).
Also knowing whether extended periods of "work" will stress out the animal is important. One of our dogs gets stressed easily after working for a while, so knowing this would allow us to ensure we photographed her earlier in the session so she could relax and have her treats and toys while we finished the session.
We LOVE when pets get included in the sessions. They are often such a huge part of your family, and not including them could be like not including a part of your heart. We encourage all of our couples who have pets that are deeply important to them to have them present. We just want to make sure they stay safe and excited so that your images with them don't show up on pet fail blogs. Unless they're boxers. Then they are absolutely going to end up on a pet fail blog. :D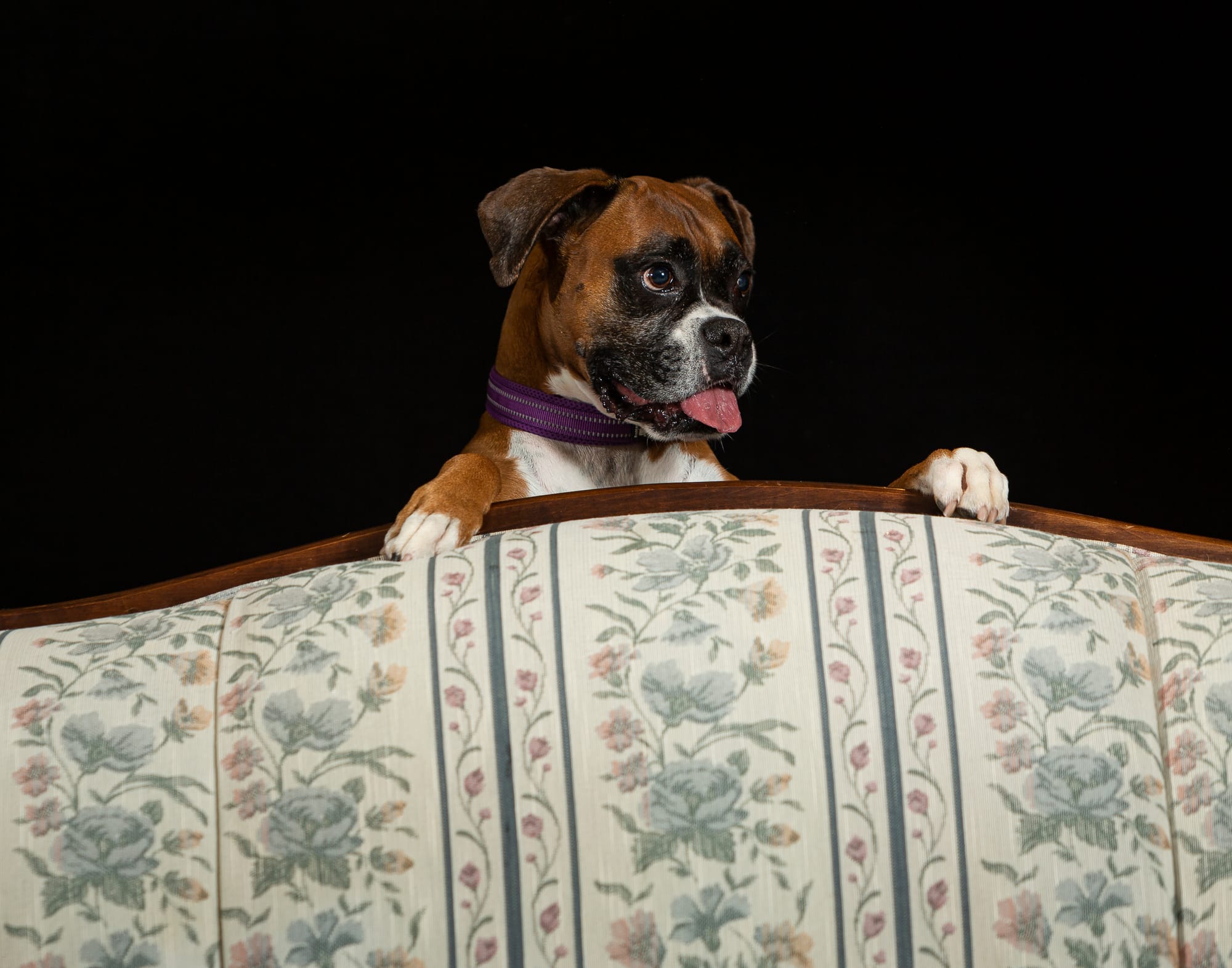 ** We absolutely love boxers, and apologize if we have upset any of your dogs in our use of their breed in our humor.