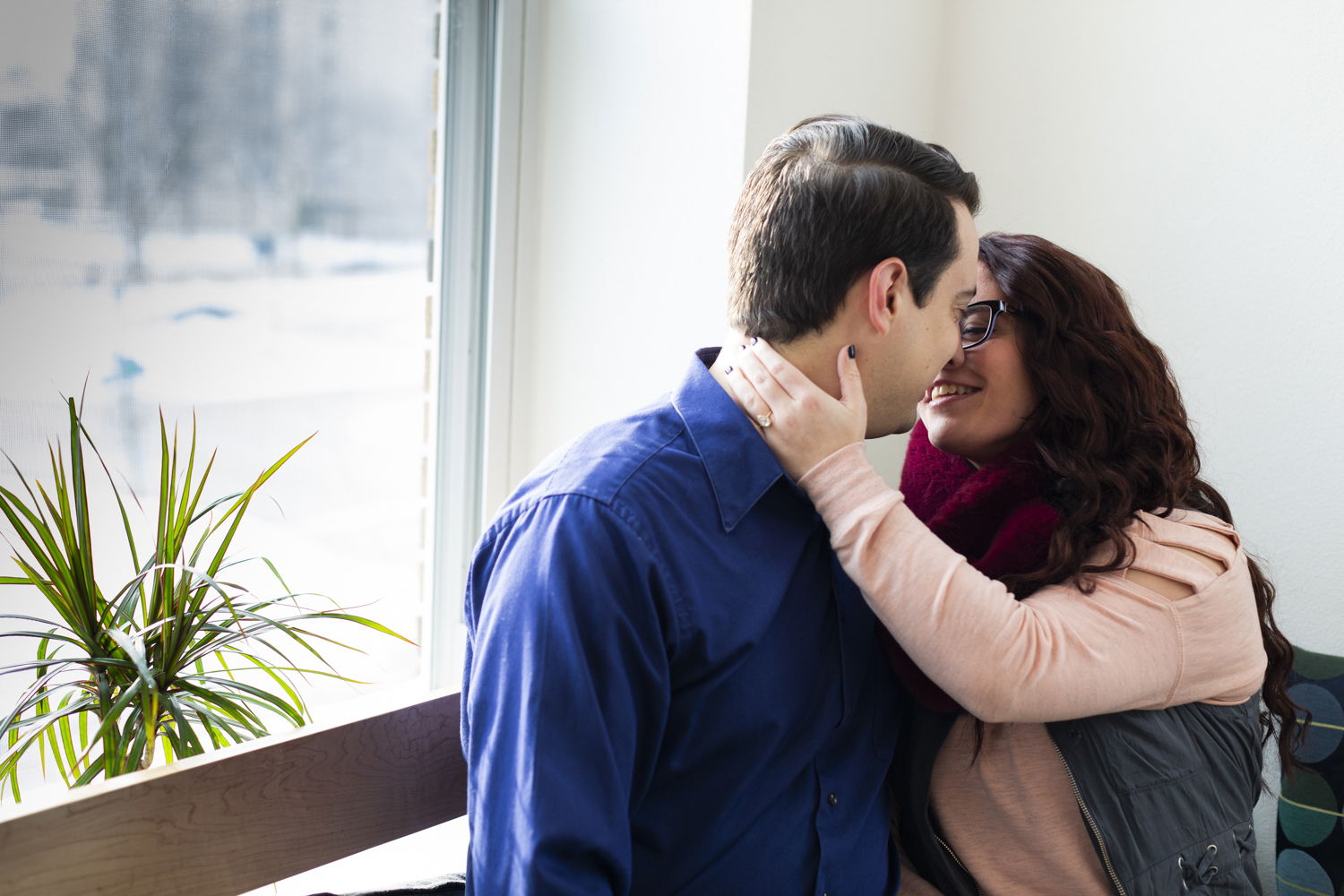 Perhaps the single most asked question for engagement photography is this:
"What should we wear?"
When I first started out, I limited my direction to "avoid prints". But I've realized over the years that I should give more direction, and this is a collection of those thoughts.
Be yourself
Regardless of how you choose to interpret the remainder of this information in regards to specific clothing, the single most important aspect is to be yourself. If your significant other owns ZERO clothing without a paisley print, by golly I will make that work.
Jokes aside, feeling comfortable and CONFIDENT in your outfit and makeup is the most important piece of advice I can give. You could be dressed in the hottest fashion and have gotten your hair and makeup done with the premiere beautician from your area, but if you don't feel comfortable and confident, it will come across in every image, regardless of how pro your photographer is. Give yourself permission, right now, to be YOU in your images. I promise that you are beautiful (or handsome) without changing a thing.
Be bold
Okay okay. I know this SEEMS like a contradiction. But I don't really think it is. The engagement session is an amazing opportunity to be the "you" you've wanted to be but have been too afraid to. This is one way to bolster your confidence in yourself for your images. Have you wanted to wear Christian Siriano? DO IT. Resources like Renttherunway.com can get you designer clothes and accessories you've always wanted, without having to take out a second mortgage. Men, if you've always felt like James Bond, but never allowed yourself to dress with that black-tie dapper outfit, this is a great time to do it. Be bold in your statements of who you are, and the whole world will stare at your photographs and wonder if a more perfect couple was ever matched.
How to pick the outfit
So, we know you need to be yourself, and be bold, but how do you actually PICK between this shirt or that dress?
For her:
- Have a couple of outfits ready. You may only wear or need one, but having a backup will help relieve some stress.
- Dresses work wonders for making it feel formal, out-on-a-date, or even outdoorsy/summery
- Be conscious of your insecurities. Photographers will generally ask about these, because we want to make sure we help you feel comfortable with the images, but (and this goes back to being yourself) dress to eliminate as much concern as possible. Jackets/sweaters can be great tools if you're concerned about your arms, dark colors can be slimming if you're concerned about your body. Don't be afraid to talk to your photographer about these, we love making you feel comfortable and letting you show off how gorgeous you are!
- Consider adding an accessory (besides your shiny one!) to feature. A sunhat, or a fun necklace can do wonders
- If you're planning on wearing heels (they make your legs look longer!), make sure you schedule a pedicure, and definitely have a pair of flats for walking around!
For him:
- If the formal, tux, look isn't for you, think about getting a sport coat (especially if you can get it tailored to a nice fit) with a button down and jeans.
- Keep the belt simple and classic (unless the belt buckle is important to the day). Remember: if you're going more formal, brown belt + brown shoes and black belt + black shoes (there are exceptions to this rule)
- Without a jacket or a sport coat, go with a button down or nice sweater. It doesn't have to be full-length sleeve. I wore a short sleeve button down for my engagement photographs. Consider the weather and season when making those decisions.
- Accessorizing isn't just for the women! Think about adding a small detail in like a bow-tie, or maybe some rad shoes or colorful socks.
- Get a fresh haircut and shave before the session!
Final thoughts
These are not all encompassing rules. Your photographer can talk to you in greater detail about making sure your style comes through, especially when thinking about if your shoot is an urban/city vs. and outdoor session. I leave you with a couple do's and don't's that are generally good practice:
- DO consider a color scheme/complementary outfits. DON'T match (trust me, it looks cheesy).
- DO keep an eye for bright and colorful options (especially in the brighter seasons). DON'T wear neon/piercing colors (especially reds and oranges). Pastels and muted colors will pop wonderfully in the images.
- DO keep in mind the season your photos are going to be captured. DON'T let adverse weather conditions scare you. Cold is an opportunity to cuddle, rain is an opportunity for unique and fun images, etc.