Why it's a MUST for your day
---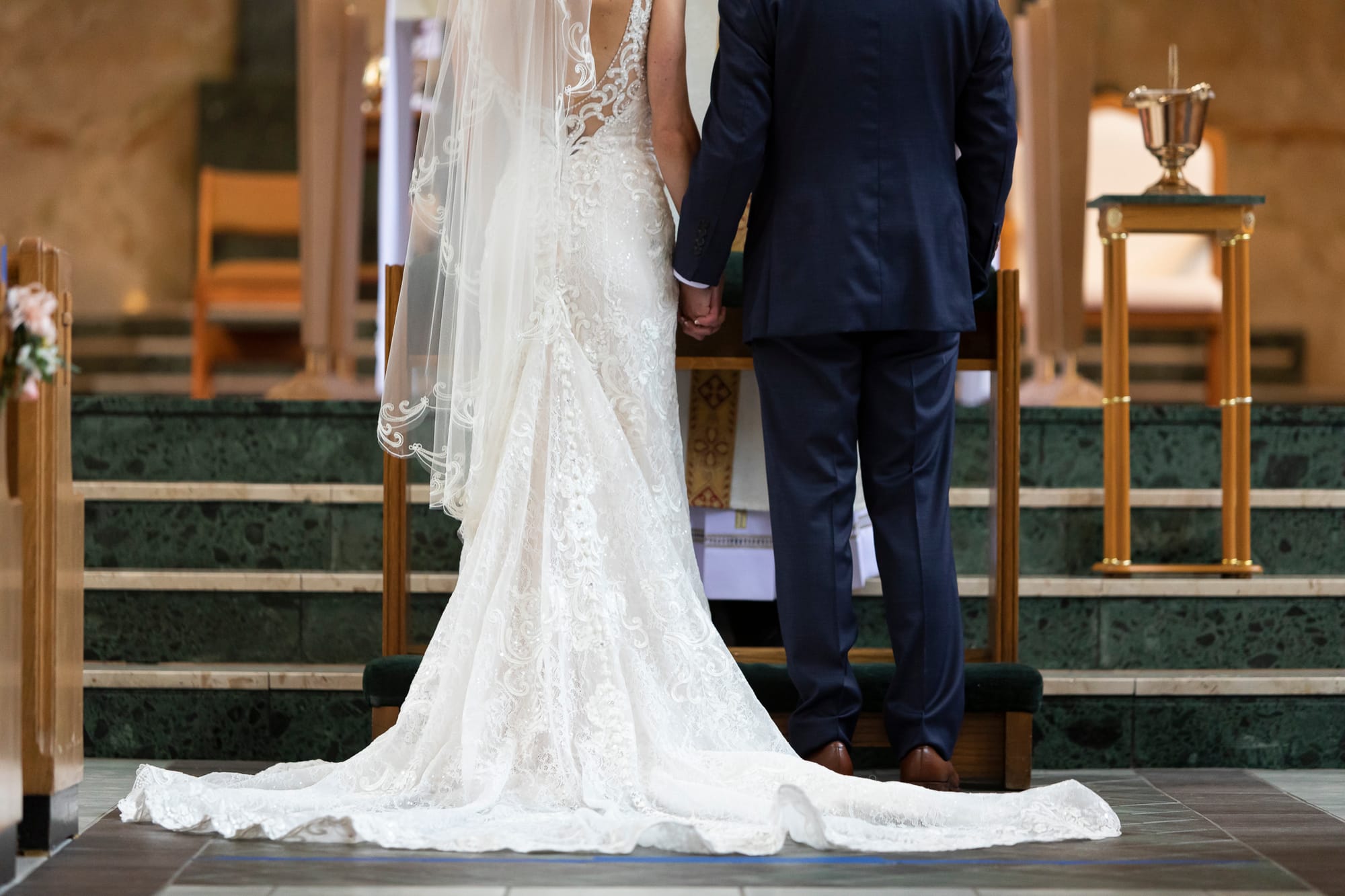 It doesn't matter which of our wedding packages you book. You will ALWAYS get a second shooter.
A second shooter is simply another photographer who is hired by the lead photographer to capture additional moments. Most photographers work with the same seconds repeatedly, creating a really amazing flow and almost telepathic communication on your day.
We think they're ESSENTIAL for your wedding coverage. Here's five reasons why:
- It's another pair of eyes
Weddings are filled with "go-go-go!" moments, and while every photographer learns to watch for dresses not being floofed nicely, or buttons on tuxes being open when they should be clasped, every photographer is still human, and every second shooter has helped make portraits better by catching small details the lead photographer might miss in the heat of the moment. It's like a backup set of eyes. INVALUABLE.
- They capture more moments
This is the obvious reason, and honestly it's the one most couples who are looking to shave some dollars off their packages tend to be most willing to forego (and there's nothing wrong with that!). However, we cherish being able to capture the face of the bride walking down the aisle, tears gleaming slightly under her veil as the wave of emotions seeing her beloved overcomes her, AND being able to capture the face of the groom, anxiously waiting, big smile on his face, tears gleaming slightly as the wave of emotions seeing his beloved overcomes him (see what we did there?).
We would not be able to capture both those moments if we didn't have the second shooter. This goes beyond walking down the aisle into a tangential aspect:
- They allow more time with individuals during getting ready and posing
If there's only one photographer, their time will be split between the groom getting ready and the bride getting ready. That means they might miss the shot of the groomsmen playing a quick game of golf in the waiting room, or they might miss the bride reacting to the note her groom wrote her. In addition, there can be more time with the wedding party, one photographer is able to do groom/groomsmen images, while the other is able to do bride/bridesmaid images, saving YOU time and money!
- They can be in more than one place at a time!
If the bride and groom are getting ready at separate locations (which they often are), this is a definite must. Photographers can drive back and forth between locations, but doing so cuts into invaluable moments that could be shared, and increases the risk of something terrible happening on the road, or getting lost between the locations (not saying it's happened to us...but it definitely has), or any number of other issues. having the ability to assign photographers to locations brings everyone's stress down and allows more moments to be captured!
- They can double as an assistant
This is admittedly harder to understand if you're not a photographer, but having someone on hand to help with lighting, posing, doing those really stunning "floating veil" images where the veil is looking watery and fluid stretched out behind the bride while the groom dips and kisses her, these are all things that second photographers can (and often do) assist with. There are workarounds: asking bridesmaids, groomsmen, or family to assist, but they should be allowed to enjoy the day and focus on assisting YOU, not the photographer.

So there you have it. Five reasons why a second shooter is a must for us, and should be for you. We do everything we can to make sure that your whole day is covered, not just from the hours of coverage, but having the extra body there as well.